Building momentum for radical change
Thoughts on the Masterclass Societal Transitions by Carmen da Silva Wells, SOTRA 2016 Participant

"We were too naive thinking the energy companies would realise they had to change after we presented the scientific data and our projections." Professor Jan Rotmans is committed to science and social activism. He knows from experience that neither facts nor passion are sufficient to change 'business as usual'.
However, business as usual in environment, energy, healthcare and economy is creating persistent problems that transcend national borders. In order to avoid ecological and social crises of unimaginable proportion within the next 20 years, we need to learn to think in new ways and change the way we act and organise ourselves.
To better understand how to make transitions towards greater sustainability, Rotmans founded the Dutch Research Institute for Transitions (DRIFT). DRIFT's Transition Academy joined hands with Impact Hub Amsterdam, which connects and supports entrepreneurs for social impact, to organise a Masterclass on Societal Transitions.
The class attracted participants working on issues ranging from Dutch health care reform, transitioning towards low- carbon economy in Canada, climate change research and supporting entrepreneurs to graduate their innovative experiments towards societal change. Course leaders Dr. Flor Avelino (DRIFT) and Tatiana Glad (Impact Hub) designed an interactive programme. It brought together scientific research on sustainability transitions and practical insights on leadership, power dynamics and organising for purpose.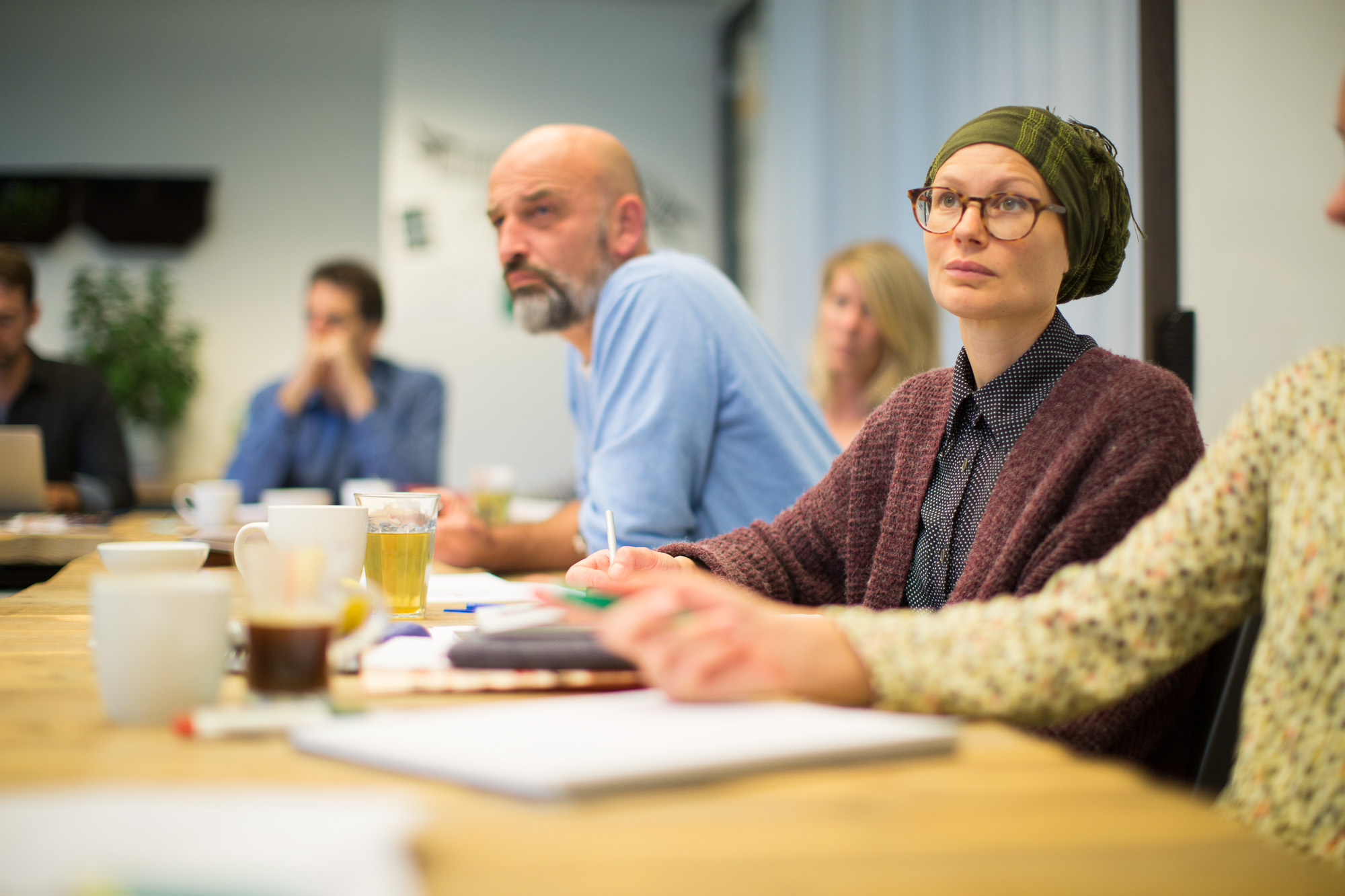 My own background is working on transition in the water sector and building the capacity of people to learn and adapt their approach to delivering water services. I was interested to gain insights into transitions in other sectors and conceptual frameworks for approaching transition strategically. (Photo: Sebastiaan ter Burg, cc by 2.0)
Experiencing the future
Maarten Hajer, Professor Urban Futures and Director of Urban Futures Studio, encouraged us to let people experience a different future, for example through experiments with car-free urban zones. In my work on innovations in urban water management I witnessed the potential of experiments for gaining buy-in for new approaches.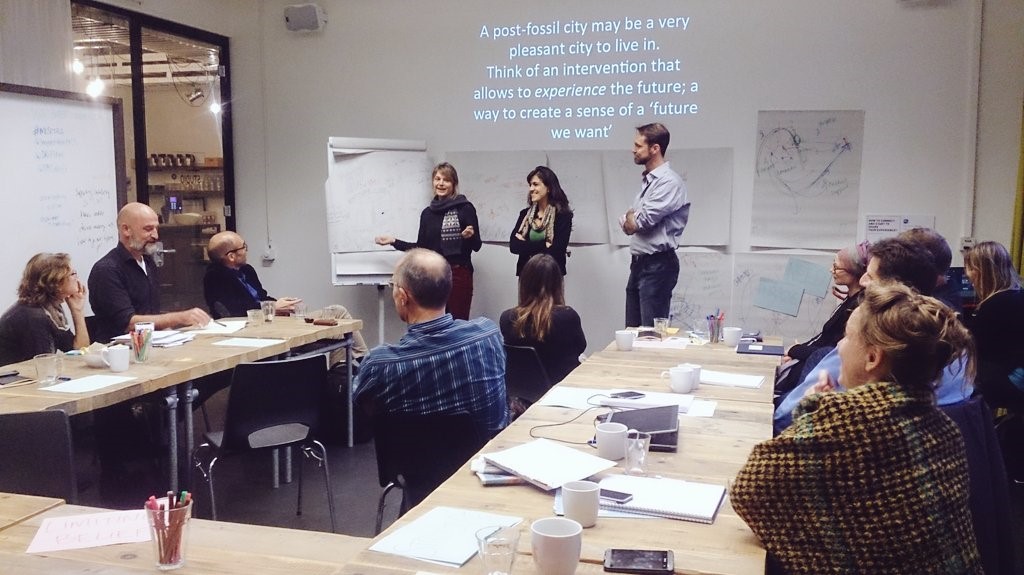 Presenting creative ideas for interventions that allow people to experience a post-fossil city (photo @FlorAvelino)
Each of us brought insights as well as questions on how to initiate and catalyse radical change, or to make it stick. How do we create mental space for people to imagine the end of the old systems and deal with the fallout between the old and new?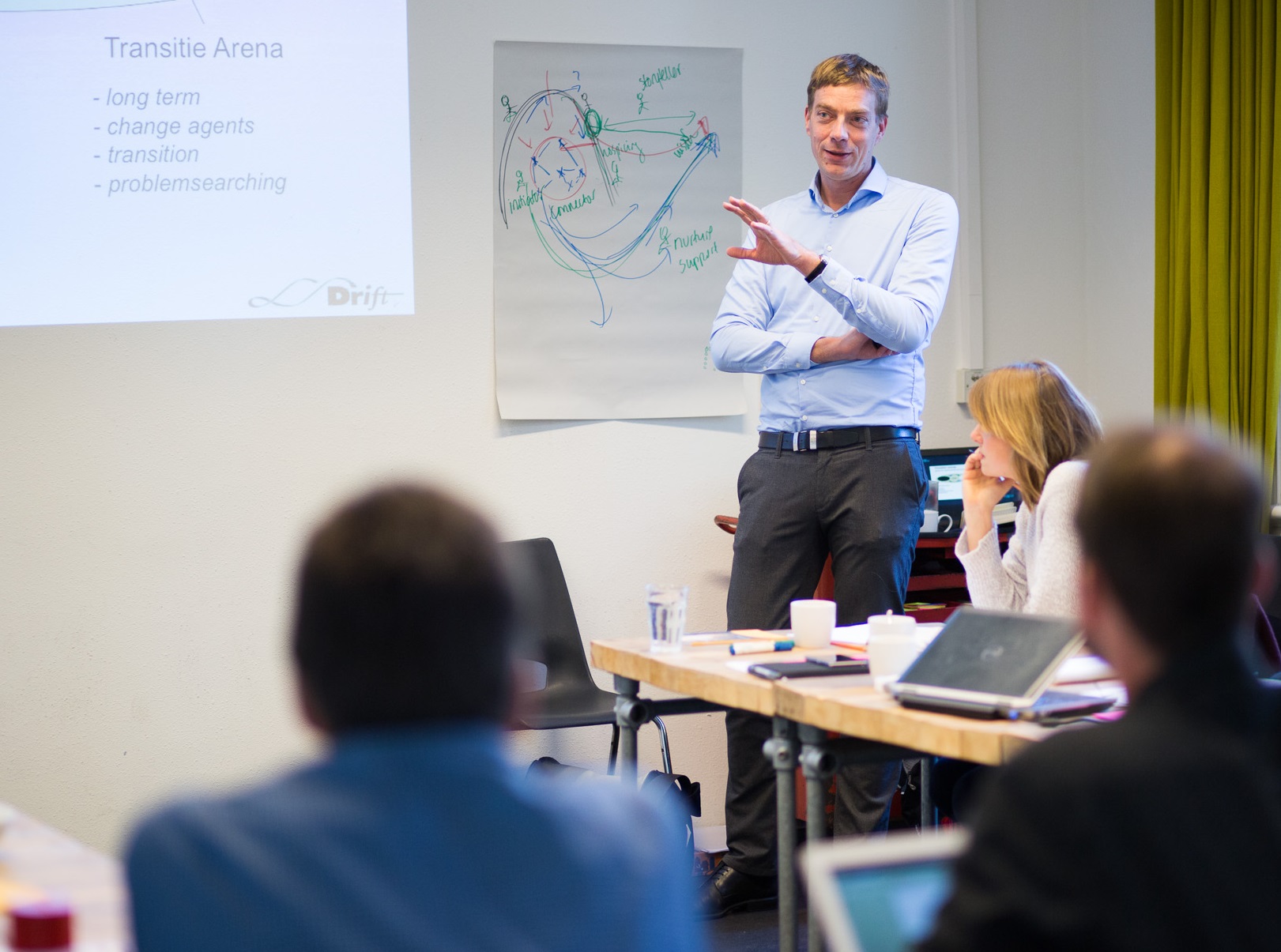 Exploring transition dynamics with Prof Loorbach (photo: Sebastiaan ter Burg, cc by 2.0)
Prof. Dr. Derk Loorbach, director of DRIFT talked us through the dynamics of transition processes and invited us to reflect on our own context.
Besides giving us frameworks for understanding persistent problems, the Masterclass got us thinking about transition dynamics and our own roles as change agents. A common challenge we identified was 'How can we provide space for promising social innovation experiments to catalyse broader change rather than simply improving a flawed system?'
Transition requires change in behavior and values of individuals as well as change in organisations, technologies, regulations and relations between government, community and the market. From my experience working on transitions in the water sector, the reality is that such a transformation takes years, it means dealing with conflicts and it cannot be fully controlled.
Loorbach explained that transition management is not about being fully in control of the process or outcome. It's about facilitating a joint process of exploring and reframing problems. In order to create momentum for transition and overcome hurdles, it is critical to engage people in creating new stories about a vision for the future.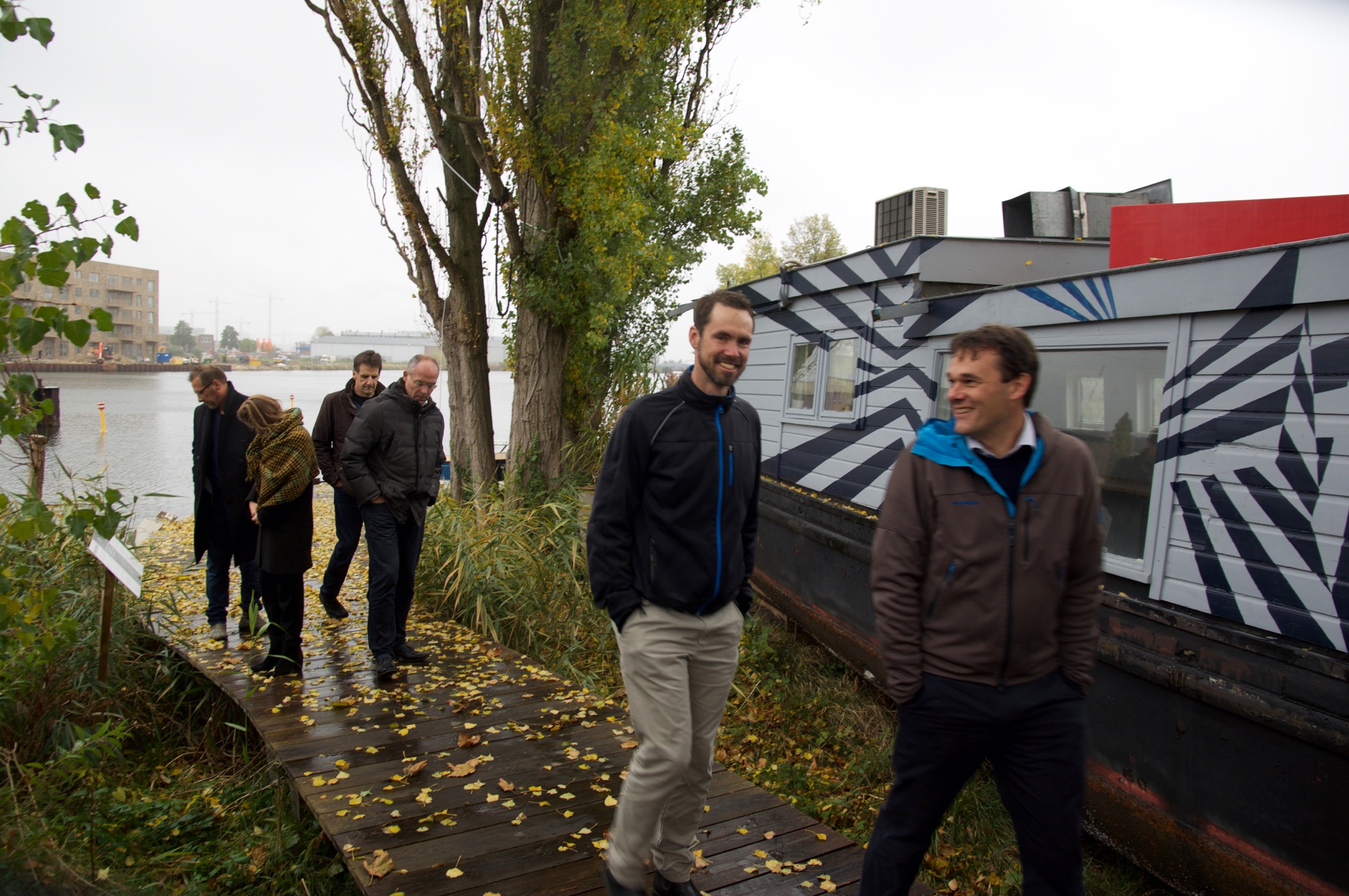 Amsterdam's office park de Ceuvel, a 'playground for sustainable technologies' (Photo: Marijke de Pous)
The Masterclass provided diverse perspectives, theory and practical lessons. The stimulating lectures,  a field visit to De Ceuvel and rich discussions all provided lots of fuel for working on our learning paper in the coming month. I can't wait to get back together in December to discuss what we each have learned and how we will move forward.